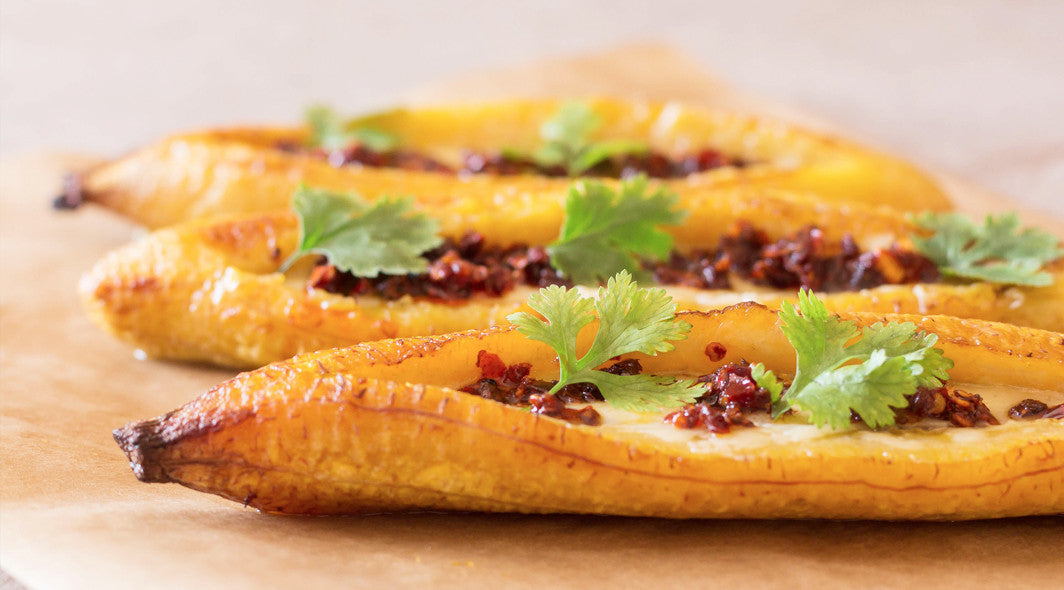 Time

45 mins

Serves

3

Difficulty 

Medium
Ingredients
Serves 3 as a starter or side

3 plantains, peeled 

Oil for brushing
85g / 3oz Barber's 1833 vintage reserve Cheddar, finely grated
1 tbsp chilli sauce
Method
Preheat oven to 190C / Gas mark 5.

Make a lengthways slit along the plantains (leave at least 5 cm at each end so they don't fall apart).
Brush the plantains with some oil.
Place plantains on a lightly oiled, lined baking tray and bake for 40 mins turning half way through.
Remove plantains from the oven, place them slit side up and stuff them with the cheese.
Return them to the oven and bake for 5 mins or until the cheese is melted.
Serve plantains warm drizzled with chilli sauce.
Tip: Add some fried bacon along with the cheese.
With thanks to  Recipes from a Pantry