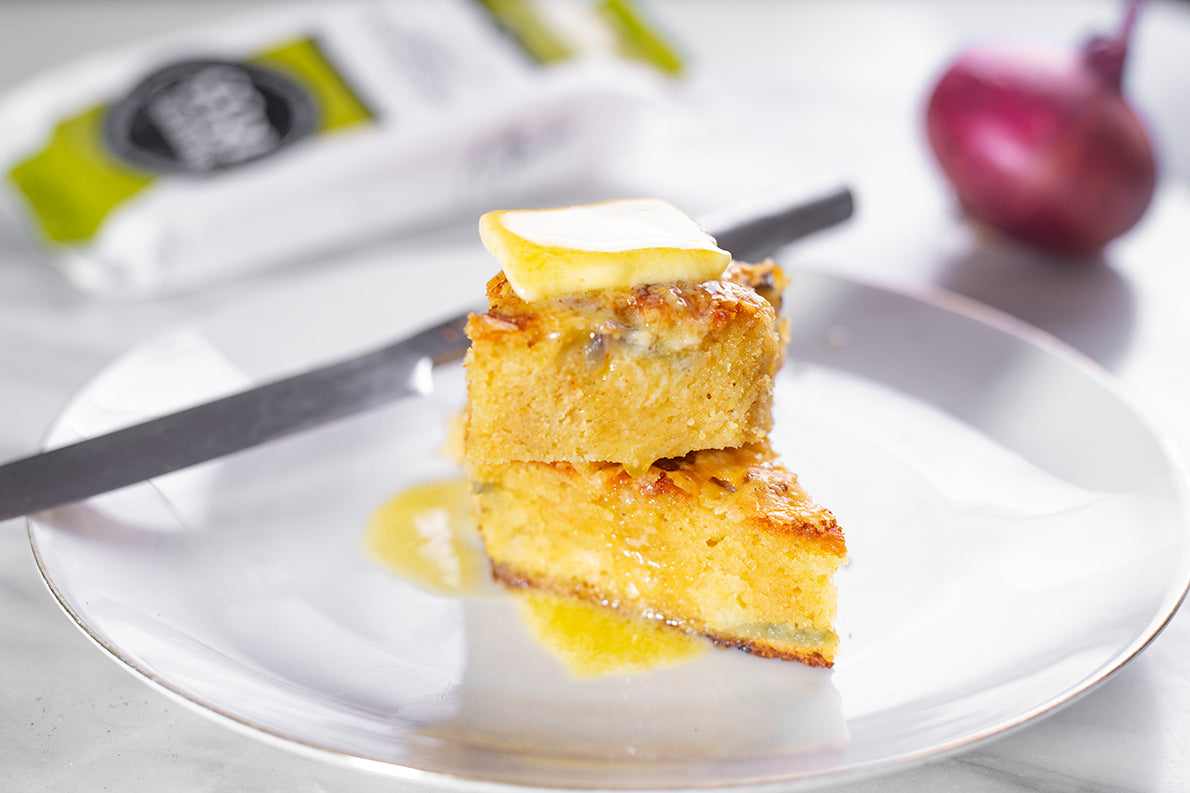 Time 1 hour

minutes

Serves 6
Easy
Ingredients
300g Masa Harina
150g 1833 Cheddar
1 teaspoon baking soda
2 teaspoons baking powder
1 egg at room temperature, beaten
56 g unsalted butter, melted and cooled
300ml of Butter milk
Method
Preheat the oven to 200 degrees/180 degrees fan
Grease a 12-inch cast iron skillet or an 8-inch square or round pan, and set it aside.
In a large bowl, place the cornmeal, salt, baking soda and baking powder, and whisk to combine well. In separate bowl, mix the egg, butter, butter milk, grated cheddar, and whisk to combine well.
Create a well in the dry ingredients and pour in the wet ingredients. Mix until just combined. The mixture will be relatively thin. Pour the mixture into the prepared pan, top with grated cheddar. Bake for 20-30min or until lightly golden brown on top, golden brown around the edges, and a toothpick inserted in the centre comes out clean. Slice and serve immediately with salted butter.