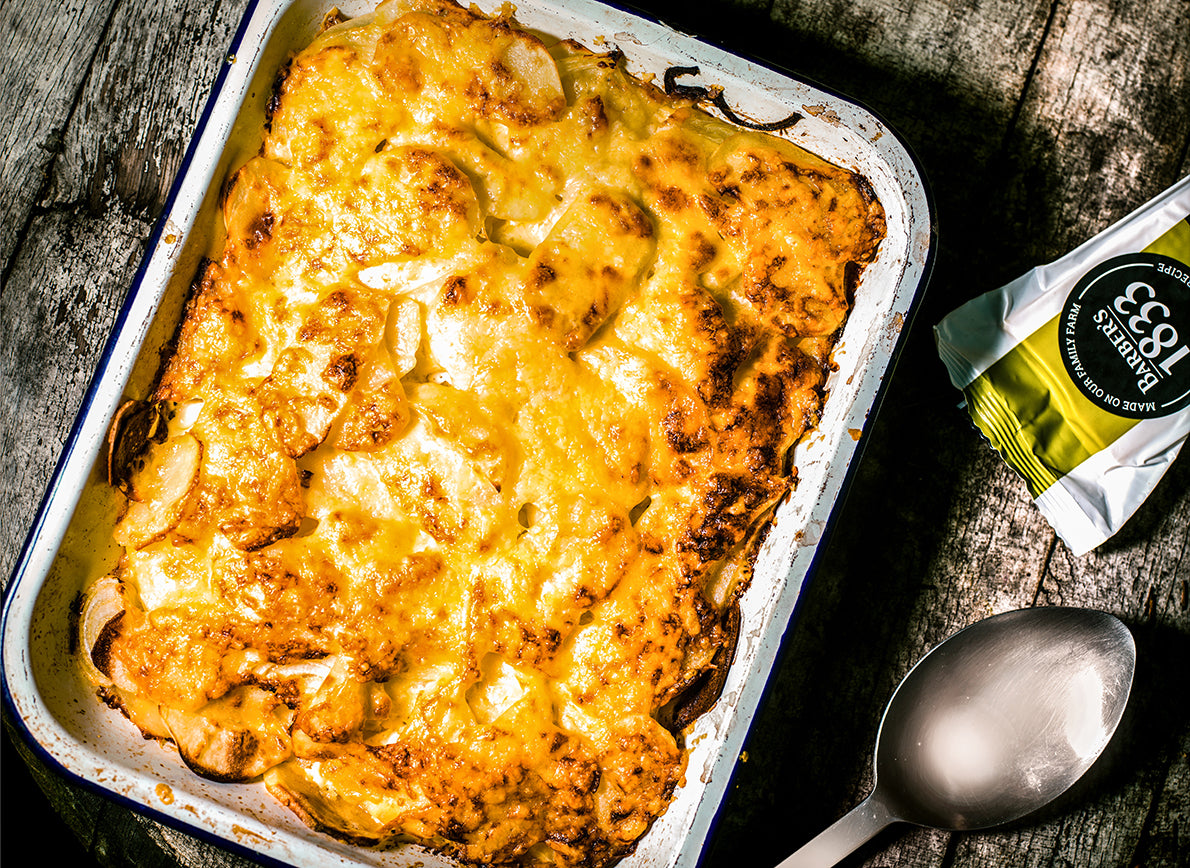 Time 120

 minutes

Makes 6-8
Difficulty 

Easy
Ingredients
80-90g of Barber's 1833,
500ml of Double Cream
500ml of Milk
1 garlic clove, crushed
8x large Desiree potatoes
5 x shallots or one onion
A drizzle of Worcestershire sauce
Fresh black pepper and salt to season
Method
Preheat oven to 180ºC and butter your roasting dish.
Place the cream milk and crushed garlic in a pan and heat gently season now with salt and black pepper.
Grate the 1833 4. If you don't have a garlic crusher you can roughly chop, sprinkle a small amount of salt on the garlic push down with the side of the knife blade and rotate left and right to crush the garlic.
Peel and slice the potatoes. With our dish we have sliced them with a knife by hand as thin as you can manage.
Slice your shallots or onion in the same way.
Layer the potatoes, sliced shallots and sprinkling of cheddar in the dish, ideally spread the shallots and 1833 evenly throughout the dish. Save some grated 1833 for the top of the bake. Pour over the cream, milk and scatter with the cheese.
Cook for around an hour and a half until the potatoes are tender and the top is golden.