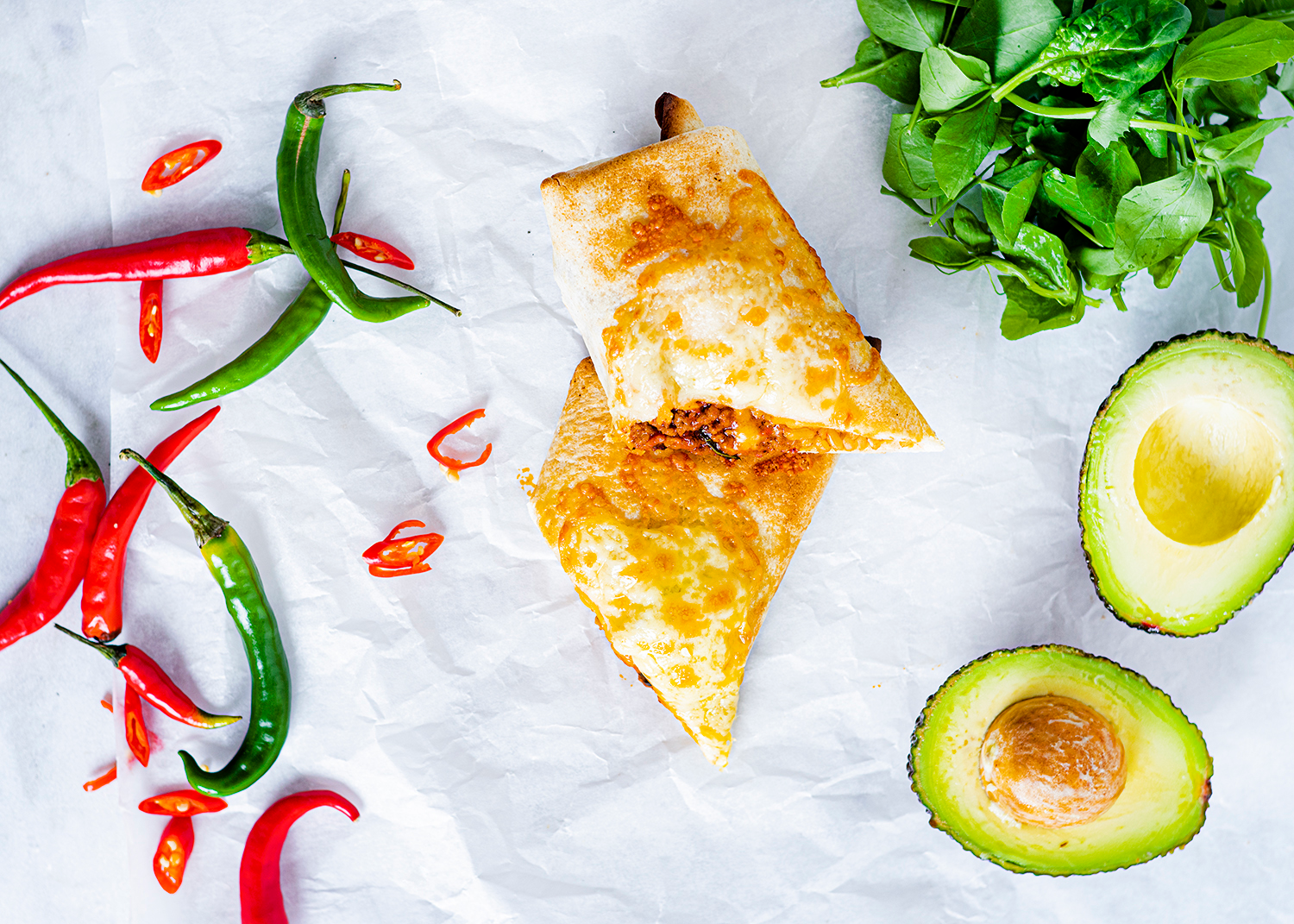 Time 1 hour

minutes

Serves 4 or more
Easy
Ingredients
4 tbsp olive oil
4 x tortilla wraps
150g Barber's cheddar
1x Large Onion
1x Red pepper
2x Cloves of garlic crushed
1x tbsp of oil
1x Heaped tsp of chilli powder
1x Paprika
1x tsp ground cumin
1x can of chopped tomatoes
2 x tbsp of tomato puree
1 x chunk or square of dark chocolate
300ml beef stock or vegetable stock
500g Minced beef
Mexican Inspired Rice
1 x Tbsp Sunflower Oil
1 x Red Chilli chopped and deseeded
2 x crushed garlic cloves
1 x tsp or cumin powder
1 x tsp Coriander powder
1 x tsp of smoked paprika
1 x pack of fresh coriander
1x  tsp of medium heat chilli powder
400g chopped tomatoes(tinned).
250g of wholegrain rice
Method for Chilli Beef

Chop your onion and crush the garlic cloves, net slice your peppers, remove the seeds and then chop. Add the oil to a sauce pan and then fry of the onion until soft. Next add the garlic, red pepper, chilli powder and remaining spices allow to cook for 5 min stirring when needed. Next add the minced beef and stir until browned off. Now add the stock, the chocolate, tinned tomatoes and tomato puree and season with salt and pepper. Simmer gently for 20min stirring every now and again, taste and then season some more if needed.
Mexican Inspired Rice
Heat a tbsp of oil in a large saucepan and add the onion. Fry for 5 mins over a medium heat until soft, then add the chilli, fry for another 2 mins, then add the garlic, spices, and chilli powder. Stir well and cook for a couple of minutes. Tip in the tomatoes. Fill the can with water, pour that in as well, now add another can of water, then add that too. Add the rice. Mix well, bring to the boil, then reduce to a simmer for 25-30 mins, covered with a lid, until the rice is tender and the liquid has all been absorbed. Stir through the coriander leaves and season with salt and pepper Set aside Take a tortilla wrap and add a generous tablespoon of rice then a hand full of the grated cheddar followed by a tbsp on off the chilli beef. Fold the bottom of the wrap up over the mix and roll up like a sausage roll, sprinkle with grated cheddar and then place under a medium grill until the cheddar has turned golden and the burrito is crisp. Serve with salad and avocado.